FPV | DRONE | ABOUT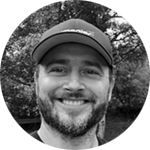 "Challenge accepted ..."
I've always been passionate about technology and how it can be used to shape and document the world around us. Drones give us a unique perspective of the world and they can be used to capture it from new vistas. When flying I always stay true to my personal motto 'challenge accepted' as something that takes effort and determination always pays off, resulting in imagery that indeed gives a new and exciting perspective.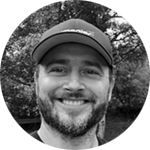 Sander Sassen
| Owner and operator | CinePilot
FPV, first person view, creates a fresh new perspective by allowing the pilot to control the FPV drone from the drone's perspective. This amazing feat is accomplished by using a dedicated FPV camera on the drone combined with a wireless connection to a pair of video goggles worn by the FPV drone pilot, allowing full control from the drone's point of view.
Ever since FPV was first attempted Sander Sassen, owner and operator of CinePilot, has been one of its pioneers. As an engineer in microelectronics he's been developing and pushing FPV technology forward and has put many FPV firsts to his name in the past fifteen years.
To commercialize this FPV technology a FPV drone company was founded in 2007, ImmersionRC Ltd. With Sander at the helm ImmersionRC quickly became a market leader in FPV drones and FPV technology. Sander sold off the company a few years ago to once again focus on what he's passionate about and which started his FPV journey in the first place: flying FPV and capturing the most amazing, cinematic shots.
Having been nominated for several international drone awards Sander has a keen eye for capturing 'the shot', a rare quality that only comes from a combination of raw talent and years of experience. It is a godsend for directors and DOPs that are looking to capture the best possible shots for their production.
CinePilot utilizes a broad selection of drones, each with a dedicated purpose, some are built specifically to fly through the tiniest gaps whilst still offering crystal-clear 4K/50fps or 60fps footage. Others are meant to keep pace with race-cars at over 200km/h or carry a cinema grade camera, please inquire about the possibilities to fit your exacting needs!
vanschiemedia.nl